Our Company Commitment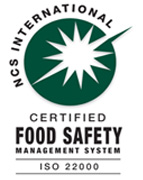 At T Pack we are committed to producing top quality packaging. We are also committed to providing first class customer service. We recognise the importance of all our clients and have put structures in place to ensure everyone, from large multi-nationals to small family-run companies, get to enjoy the same high standard of personal service.
We believe in building mutually beneficial relationships with our clients and we work alongside them throughout establishment of their products - from the research and development stage right through to final manufacture and supply.